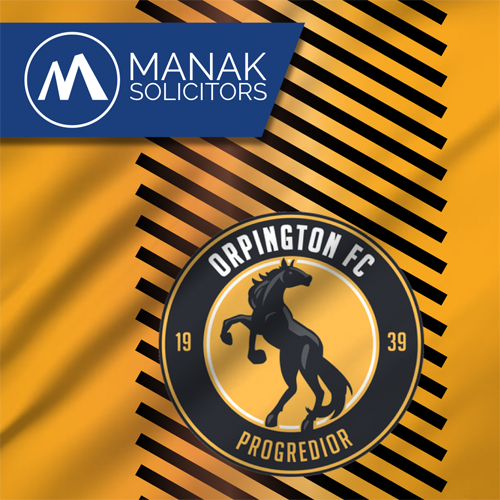 Orpington FC has been participating since its founding in 1939.Manak Solicitors are delighted that our new club sponsorship of Orpington FC is undaerway. We have an initial 3-year commitment to the club. The whole business is behind the team and we wish them all the best in the Kent County Division 2 West!Being one of the largest Charter Standard Clubs in South East London & North Kent, Orpington FC has always proved their might and tenacity, with it continuing under the leadership of Manager Steve Tindle and Chairman Richard Kettle.Wishing them good luck for the season ahead!
Read More
Firstly, we at Manak Solicitors would like to thank all of you for the amazing turnout we had at Light Up Orpington this year! Totally awing to see everybody experience virtual reality with us, alongside the families that turned up for fun in our giant snow globe!Our virtual reality team was more than happy to assist in the set-up of our 2 Playstation Move sets, charged up and ready with Beat Saber for a mind-bending musical adventure. From parents joining their children to people from our local community, it was great to see all smiles in their metaverse journey. We couldn't believe how many high scores were broken!The giant snow globe was bigger, better, and snowier than ever, with so many picturesque opportunities to record memories of you and your loved ones against the high street's stage lighting. To top it all off, the fireworks ended the event with a bang, sparks covering the evening skies symbolising the start of our Christmas period!Once again, a big thank you to everyone who came and participated, and to Orpington1st for creating such a massive event. We can't wait for next year!
Read More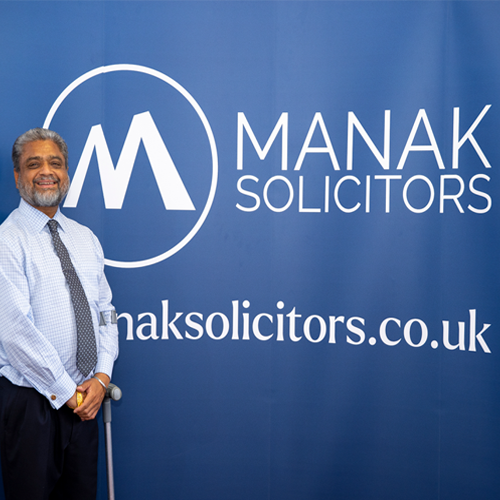 Manak Solicitors joins the nation in mourning the passing of Her Majesty Queen Elizabeth II.It was a privilege to raise money for our chosen charity, Charity Angels, for the 2022 edition of the Manak Golf Day. This UK fundraising group supports smaller and local initiatives, the one for our event being Against Breast Cancer."Weather forecasters merely forecast rain to keep everyone else off of the golf course.There couldn't have been a more accurate statement when we were forecast dreary weather for the entirety of Friday. Instead we were greeted by a vibrant autumn morning for the 3rd Manak Golf Day. Dubbed the 'Manak Masters', the latest instalment was orchestrated by Manak Solicitors and warmly hosted once again by Chelsfield Lakes Golf Centre.The morning started with breakfast rolls and water being given to each guest, equipping them with our custom limited Manak Solicitor's golf balls, followed by group photos after everybody had eaten.One hole down, seventeen more to go.Tee off. Game on.Becoming besties with the sand traps.If it goes straight, it's a miracle!The event was an exciting 18 holes of the Lakes course, with multiple awards up for grabs, including the Longest Drive and Nearest to Pin. Followed by a jaw-dropping trick shot show by Kevin Carpenter (http://kcgolfshow.com), who decided to bring not just a golf club but a bike, a ladder, and a unicycle onto the driving range.An hour of golf-madness.An indomitable display.Juggling balls on a bike.When all the golfing was done, and everybody caddied their way back to the clubhouse, our guests of honour were readied and set up to deliver their presentations to a room of 70 attendees.Congratulations to our worthy winner and inaugural recipient of the 'Blue Jacket', Simon Bruce.First, Stephanie Harrison, Charity Angels committee member and the manager for My Sevenoaks Community, rallied the room with her speech dedicated to Charity Angels and her supporting charity, Against Breast Cancer, which funds research into secondary breast cancer. This was then proceeded by Steph handing out the awards, including the Winner and Runner-up prizes and a raffle with all the ticket funds going to Against Breast Cancer as a donation.Stephanie and the winner of the Longest drive, Christian BigwoodThen came Andrew Eyre, CEO at The Stag Theatre in Sevenoaks. Praised not only the event but Manak Solicitors specifically for assisting The Stag during the lockdown period. He concluded the speech emphasising that theatres are still in a disadvantageous position and left the stage with a toast to Her Majesty, Queen Elizabeth II, who passed peacefully a day prior.Andrew Eyre, CEO of The Stag since 2012.Surinder Singh Manak thanked all our guests and wished that they'd enjoyed themselves, already casting one eye on welcoming everyone back in 2023. A 2-course meal was served before glasses were raised to the sky as a wonderful day concluded with large cheers all around.Surinder Singh Manak, Managing Director of Manak Solicitors.The Manak Masters was our most successful Golf Day to date, with over £3,500 raised for Against Breast Cancer during the raffle ceremony. We couldn't be prouder.Here's to the next Manak Golf Day!
Read More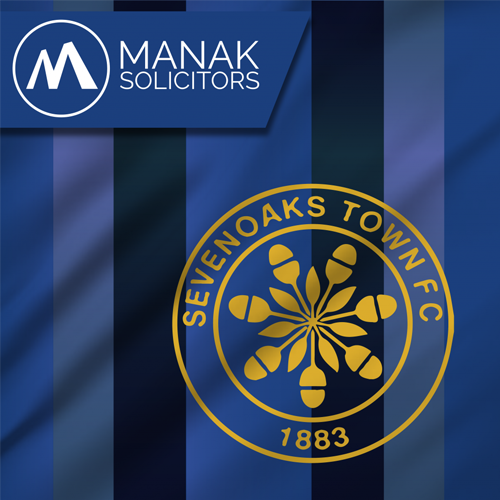 Sevenoaks Town FC have been sponsored by Manak Solicitors since 2020Manak Solicitors are delighted to announce that we have extended our club sponsorship of Sevenoaks Town FC for the 22/23 season. Sevenoaks Town FC prides itself on providing a fantastic football club for the local community and Manak will continue to support its growth as the club goes from strength to strength in league and cup competitions.We are also happy to announce that the partnership has expanded to also sponsor the Sevenoaks Town Women's FC alongside the Men's, an important milestone in our desire to assist the community and its locals.Here's to them performing in the Isthmian South East Division and their FA Cup games!
Read More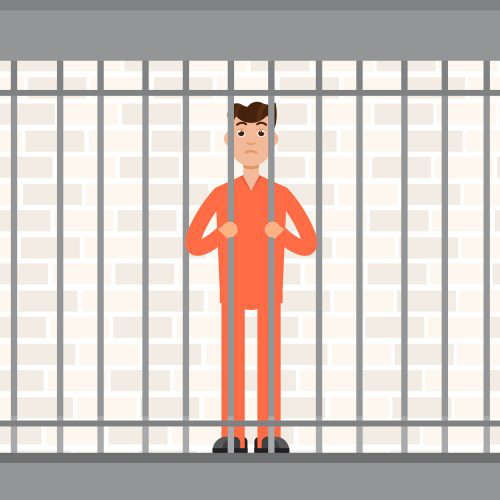 The government is being scrutinised again for allowing magistrates to sentence individuals for up to a year in prison following the controversial power which came into action this week.The Ministry of Justice stated that the recent measure, made public in January, will allow for an extra 1,700 days of Crown court time per year.Previously, magistrates were only entitled to give a maximum prison sentence of six-months, with cases sanctioning an extended custodial sentence being sent to the Crown court. They will now have the authority to sentence cases including fraud, theft and assault. The ministry announced that the Judicial College has provided 'robust training' to all legal advisers.Details of the training were not contained in the department's press release. Last month magistrates were told they must complete half a day's training before their new powers commence, to be followed by local webinars in April and May.Dominic Raab, Justice secretary said this week: 'We are doing everything in our power to bring down the court backlog, and doubling the sentencing powers of magistrates will create more capacity in the Crown court to hear the most serious cases. Together with an extra 30 Nightingale courtrooms currently open, digital hearings and allowing the Crown court to hear as many cases as possible for another financial year, we will deliver swifter and more effective justice for victims.'A former president of the London Criminal Courts Solicitors Association, Jon Black, stated: 'Removing from society for six months (of a 12-month sentence) is too serious, has an incredibly wide knock-on effect and should be the preserve of professional judges with years of legal experience and training, not volunteers with spare time to give.'
Read More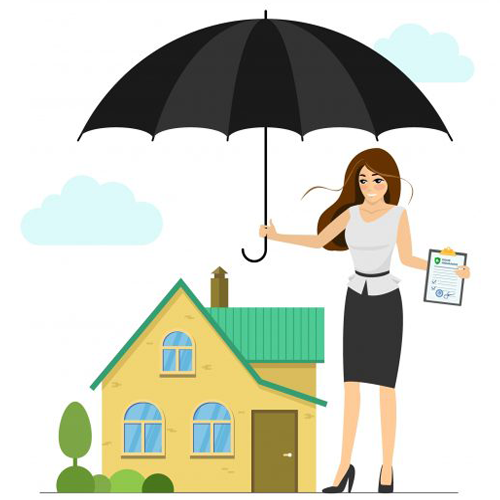 On a deal negligently drafted by its former solicitors of a property developer, with a local authority which was aborted shortly after the council's leader stepping down, Howard Kennedy is fighting a multi-million-pound High Court claim.'Howard Kennedy is being sued over a scheme to develop multiple sites owned by Lewes District Council (LDC) in East Sussex by Karis Developments Limited and Karis Southern Housing Projects Limited, of which Brighton-based developer Joshua Arghiros is the 'controlling mind.'  The court heard included a deal for the sale of some development sites from LDC to the housing association, the claimants entered contracts with the local authority and housing association Southern Housing Group in 2015. However, the agreement was terminated following a change in the leadership of the council that December – which the claimants allege is the result of Howard Kennedy's negligent drafting.  Roger Mallalieu QC at the High Court yesterday told that the claimants 'were looking to the defendant to ensure that the agreement as drafted provided adequate protection in the event of there being a change of control at the council.' He also added that this was because Arghiros had 'his fingers burnt before' after a previous deal with Brighton & Hove City Council fell through, in part because of a change of political control of the authority.  Mallalieu argued Arghiros was given 'false reassurance' by Howard Kennedy that the agreement did not 'expose [the claimants] to the very risks that they had raised.' He also told that 'there was simply no need' for the agreement with LDC to be drafted to give the local authority 'absolute discretion' to terminate the deal 'unfettered as it was by any obligation to act in good faith or to seek to resolve any resolvable differences.'  But Jamie Carpenter QC, for the firm, said the claimants is 'just not sustainable 'case – which he described as being 'I told Howard Kennedy to produce an agreement which could not be terminated following a change of political control' and the firm did not do so. He also told the court that 'It is not Mr Arghiros' evidence that he gave those instructions and, secondly, the only way to implement those instructions, would be to produce an agreement containing no provisions allowing LDC to exit at any time.' Carpenter added that the issue of a change of political control of LDC was 'a commercial risk, not a political one.'  The trail is due to conclude at the end of this month before Mr Justice Trower. 
Read More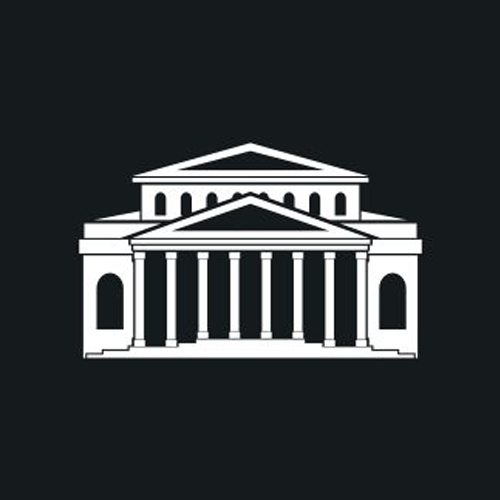 A decision made by the government to remove a controversial element of its judicial review reforms that could have weakened judicial discretion over remedies has been welcomed by the Law Society.'The House of Commons today? that the government would not seek to overturn a Lords amendment to the Judicial Review and Courts Bill that would remove a statutory presumption for judges to make suspended quashing orders' – said by justice minister James Cartlidge.But Cartlidge did mention that the government did not accept the argument that the presumption fettered discretion or was dangerous. He also said that 'Its purpose is to precipitate the rapid accumulation of jurisprudence on the use of these new powers. In furthering that purpose, however, we have heard persuasive arguments that it is in fact unnecessary. I am reassured, particularly by the learned former members of the judiciary who contributed to the debates in the other place, that judges will use these powers and consider their use regularly without the need for the presumption.' The introduction of prospective-only quashing orders and a statutory presumption, arguing that they would deny remedy to those affected by unlawful acts and have a chilling effect on judicial review has been opposed by the Law Society.In response to this, Society president I. Stephanie Boyce said that 'If the state is found by an independent court to have done something wrong it's important the judge has discretion to make good in a way that fits the specifics of the case. With the government's concession, people who are the victim of an unlawful state action will continue to be able to seek justice on a level playing field'. He also added that he is pleased that the government has listened to experts in this area of law and heeded the call to remove the presumption from the bill which would have severely curtailed judge's discretion.
Read More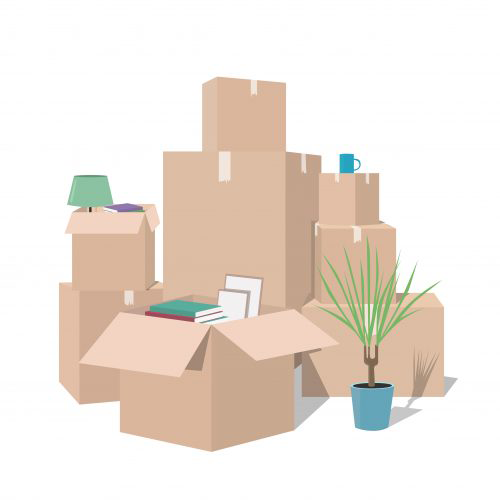 Eversheds Sutherland has 'completed the transition of its operations in Russia', the international firm announce this week, as its business services professionals and lawyers in the country are moving to newly generated firms.The firm, which had offices in St Petersburg and Moscow, reported in March that it 'will not continue to operate in Russia given its government's invasion of Ukraine' and that its main priority was 'to support our 50 colleagues in Russia and to work together to ensure an orderly transition'.Eversheds declared this week that its team in Russia introduced a new firm called Birch Legal, which will become its 'preferred relationship firm in Russia, servicing the needs of our international clients'.Birch Legal will be managed by partner Mikhail Timonov who will be backed by his associated Yury Pugach, preceding the death of Victoria Goldman last month, who was in control of Eversheds' Russian offices.'We wish the circumstances leading to the creation of Birch Legal were different, nonetheless we wish our friends and former colleagues in Russia well for their new endeavour,' Eversheds announced in a statement.Eversheds was among  a number of international firms to exit Russia following the invasion of Ukraine, with Baker McKenzie also announcing last month that its operations in Moscow and St Petersburg will 'become an independent law firm'.Dentons also reported it would 'separate from its offices in Moscow and St Petersburg', which will operate as an independent firm, while DLA Piper noted it will transfer its Russian business to its team in the country.
Read More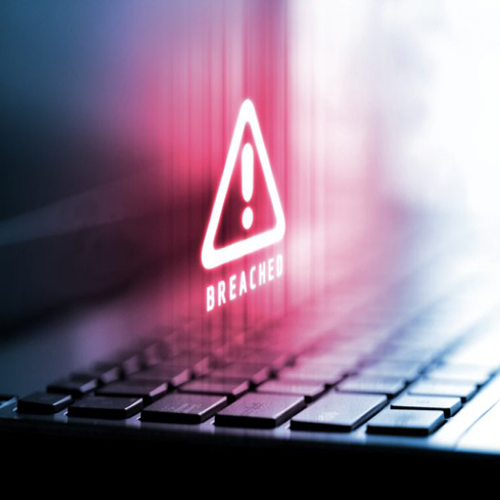 On its defeat in a trademark case, a Muslim dating service has become the latest litigant to reveal the result of a draft judgment before it is handed down by sending an embargoed press release to journalists.Muzmatch's founder has received a rebuke from the courts for breaching embargoes on draft judgments in recent months, with lawyers representing the Duke of Sussex, Swiss bank Banque Pictet and the Welsh government's law officer.It was found last month that an infringed trademark was held by Match Group, by the online matchmaking service for Muslims, the company behind dating app Tinder. Muzmatch's founder Shahzad Younas offered to provide an embargoed press release revealing that his company had lost its 'fight with Match Group to keep its name' to 10 journalists, before the day when ruling was handed down and then sent the press release to 'various journalists who had agreed to respect the embargo' he had imposed. Nicholas Caddick QC, sitting as a High Court judge, said in a ruling today that Younas also had email exchanges and phone conversations on this.Caddick also added that, Younas on a witness statement, said he 'wholeheartedly apologizes to the court' and explained that he 'honestly believed that he could communicate the outcome of the case and share a press release with journalists provided it was done on a strictly confidential basis'.The judge found Younas had committed a 'serious breach of the embargo' but accepted that it was 'a genuine mistake', saying it is 'appropriate to accept Mr Younas' apology as resolving the matter' and also noted that Match does not intend to initiate formal contempt proceedings. He also added that, he does not see the need for the court to do so of its own initiative whether to punish Mr Younas for his past actions or to educate other litigants as to the very serious nature of the embargo.With indicating his preliminary view that 'it may well be appropriate' to order costs on an indemnity basis, the judge will determine Match's application for its costs of dealing with the issue of the embargo breach at a hearing later this month.
Read More