Skilled Immigration and the UK
Manak Solicitors are passionate about helping as many skilled people build lives in the UK, along with driving a strong and diverse workforce with the best and brightest.
Since January 2021, the Skilled Immigration route to the UK has been getting busier and busier, with this being one of the main pathways into living in the country. We take instructions from both businesses and individuals; so whether you're looking to hire someone from outside the UK, or looking to start a career here, we're here to help you get to work.
This is why we hold the highest accreditations for immigration law in the country and pride ourselves on the professionalism and drive we bring to every query that crosses our desk. Here are some of the main Skilled Immigration visas we assist with.
Sponsor Licenses
f you want to hire someone to work for you from outside of the UK, more often than not you'll need a sponsor licence. This also applies for people who arrived in the UK after 31 December 2020 from the EU, Iceland, Norway, Switzerland, and Liechtenstein.
You'll need to make sure that you comply with all of the government's stipulations regarding your responsibilities as a sponsor license holder. Our team of experienced immigration solicitors can accompany you on this process to ensure that everything is done above board and in a timely manner. No need for unnecessary risks when your business is involved
Skilled Worker visas
Formerly called the Tier 2 (General) work visa, a Skilled Worker visa allows you to stay in the UK to work for an approved employer. This applies to certain eligible jobs that we can advise on and confirm with you.
You'll need to be able to speak, read, write, and understand English in order to be approved for this visa. There are other stipulations that can mean making sense of the process a bit of a chore, so it's always best to have the help of an experienced solicitor with Skilled Worker visas. Considering that these are valid for five years before you need to renew, employing the services of one of our solicitors is the best way to keep your employment status secure.
Student visas
You can apply for a Student visa if you're over 16 and want to study in the UK. Among other considerations, you'll need to be offered a place by an approved student sponsor, be financially able to support yourself, be fluent in English, and have parental consent for the move
Graduate visas
So you've finished your studies but want to stay in the UK? We can help you with that! Graduate visas allow you to stay in the UK for at least 2 years after successfully completing your education.
You or a loved one approaching the end of their education will need to be in the UK, currently holding a Student visa, have studied your eligible course for the minimum period of time, and make sure your educator has told the Home Office that you successfully completed your studies.
There are a lot of moving parts to a graduate visa, including contact with your educational institution so we always recommend working with a solicitor to make sure there are no nasty surprises come graduation.
UK Expansion Worker (Global Business Mobility) visa
A UK Expansion Worker – sometimes referred to as a Global Business Mobility – visa allows you to come to the UK on a shorter term basis for work. There's a lot that this visa covers but in essence, it allows you to come to the UK, conduct business, then head back.
It also allows you to come to the UK to set up a branch of an overseas business not yet trading in the UK, allowing you to expand your business on a basis that suits your terms.
Because of all the situations this kind of visa covers, it's definitely worth contacting one of our team of expert solicitors to make sure you can expand your business into the UK effectively and legally.
Family immigration
We hate to see families unfairly torn apart by borders, especially when someone might need care. Please do get in touch if you'd like advice on bringing a loved one to the UK and we'll work to help you in any way we can.
Keeping a dependent relative with you - Adult Dependent Relative visa
This visa is for those being cared for by a relative in the UK. This means if you have a parent or other dependent that requires your care, you can apply for one for them so they can stay with you in the UK.
The sponsor must be settled or settling in the UK and have enough money to support yourselves without relying on public funds for at least five years on from the dependent enter the UK as an adult dependent relative.
There are a good few hoops to jump through, including application for sponsorship, so we recommend coming to us to make sure your family stays together and someone doesn't get forced away from care.
Staying in the UK as a partner or spouse
If you're looking to bring your partner or spouse to the UK, or if you're looking to join your partner here, you'll need to apply for a family visa.
One of the pair must either be a British or Irish citizen or have settled in the UK.
You'll need to prove that you're in a marriage or civil partnership recognised by the UK. Alternatively, if you're unmarried, that you've been living together in a relationship for at least 2 years before application, or will enter a marriage or civil partnership within six months of arriving in the UK.
Between the application process, proving settled status, and establishing relationship status, there are many parts of this visa that require care and attention. Once again, we always recommend legal assistance to make sure you and your partner stay united.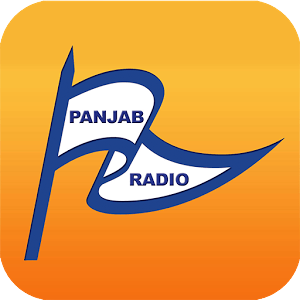 Every Wednesday 2-4pm
Listen now

Costs
Entry Clearance
Service Scale
Application Type
Bronze
Silver
Gold
Spouse/Fiance
£595
£1,700
£2,600
EC Parent (ADR)/Family Reunion
£595
£1,700
£2,600
Skilled Worker/Student/Business Mobility
£595
£1,600
£2,600
Visit Visas – Tourism
N/A
£575
£850
Costs
Further Leave to Remain
Service Scale
Application Type
Bronze
Silver
Gold
Spouse/Fiance
£595
£1,650
£2,600
Parent/Gen Ext
£595
£1,700
£2,600
Skilled Worker/Student/Business Mobility
£595
£1,650
£2,600
Student switch SW
£595
£1,650
£2,600
Costs
Indefinite Leave to Remain
Service Scale
Application Type
Bronze
Silver
Gold
Spouse/Fiance
£595
£1,700
£2,600
Parent
£595
£1,700
£2,600
Skilled Worker /Business Mobility
£595
£1,700
£2,600
Costs
BC – Naturalisation
Service Scale
Application Type
Bronze
Silver
Gold
Naturalisation
£595
£1,450
£2,600
Ancestry
£595
£1,450
£2,600
Costs
| Other | Service Scale |
| --- | --- |
| Application Type | |
| Sponsor Licence | £1595 – £2600 |
| Sponsor Dec only for visitors | £75 |
| Affidavit | £105 |
| No Time Limit | £790 |
| Change of Name Deed | £240 |
| BRP (RC) | £650 |